vs
December 29, 2013
Score: 2 - 1
Match Report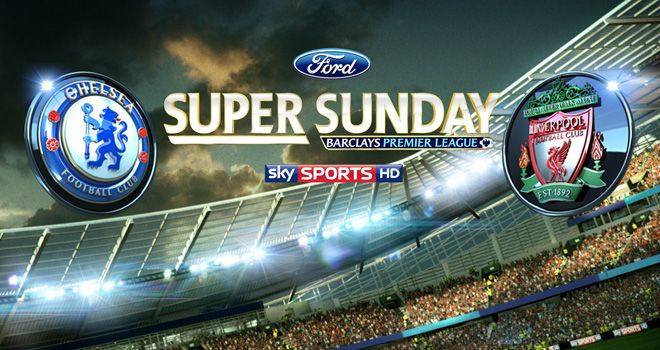 [m-34] Goal! Chelsea 2, Liverpool 1.
[m-17] Goal! Chelsea 1, Liverpool 1. Eden Hazard (Chelsea) right footed shot from outside the box to the top right corner.
[m-4] Goal! Chelsea 0, Liverpool 1. Martin Skrtel (Liverpool) left footed shot from very close range to the bottom left corner following a set piece situation.
Chelsea:
1. Petr Cech (GK)
2. Branislav Ivanovic
4. David Luiz
8. Frank Lampard
11. Oscar
17. Eden Hazard (g-17)
22. Willian
24. Gary Cahill
26. John Terry
28. Cesar Azpilicueta
29. Samuel Eto'o (g-34)
Liverpool:
22. Simon Mignolet (GK)
2. Glen Johnson
5. Daniel Agger
7. Luis Suarez
10. Philippe Coutinho
14. Jordan Henderson
17. Mamadou Sakho
21. Lucas
24. Joe Allen
34. Raheem Sterling
37. Martin Skrtel (g-4)