vs
August 26, 2012
Score: 2 - 2
Match Report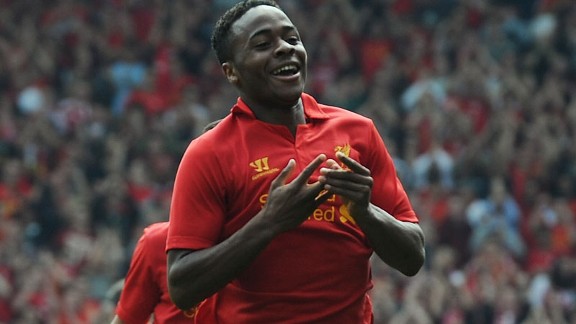 Raheem Sterling
Sterling starts for Liverpool
Liverpool manager Brendan Rodgers has opted for 17-year-old Raheem Sterling instead of Andy Carroll as his side take on champions Manchester City at Anfield.
Latest Score:
[1 – 0] Martin Skrtel 34′
[1 – 1] Yaya Toure 63′
[2 – 1] Luis Suarez 66′
[2 – 2] Carlos Tevez 80′
Suarez strikes for Liverpool
Martin Skrtel headed Liverpool in front against Man City before Martin Kelly handed Yaya Toure an equaliser, but Luis Suarez put the Reds back on top with a great free-kick.
Reds hand City leveller
Two shocking defensive errors from Liverpool have allowed Man City back into the match after the Reds went ahead through Martin Skrtel and Luis Suarez. It's 2-2 at Anfield.